---
Ania
---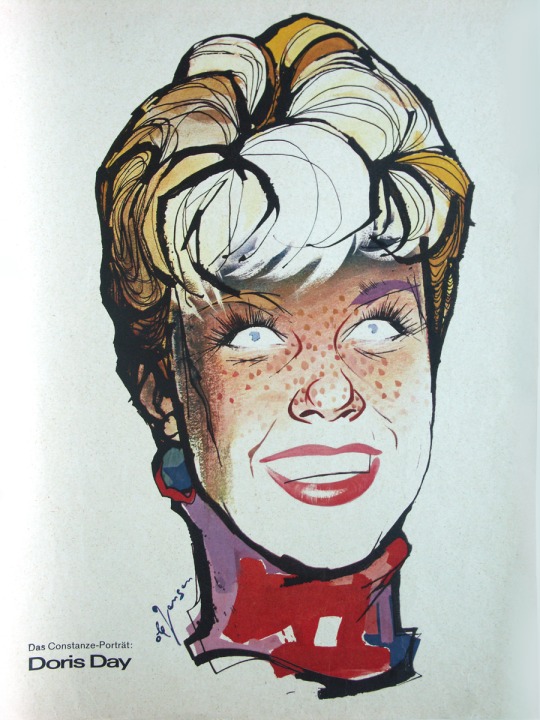 OLE JENSEN, 1924 – 1977, painter, illustrator and caricature artist, was famous for his portrait caricatures, mostly of popular politicians and movie stars. in the sixties he became well known as a 'live-drawing-artist' in a berlin TV evening show. the series was called – HEAD OF THE DAY or HEAD OF OUR TIMES, where he was drawing live caricatures of celebrities.
via one1more2time3.wordpress.com
Extra, fantastic!!!!
Ania
---
---
Lady Day.
---
Honorary Member
Posts: 832
Joined: 25 Jul 2007, 13:40
Spam Prevention: Yes
THANK YOU VERY MUCH DEAR BRYAN I JUST LOVE IT MM
---
Love it. Thank you Bryan.
---
Honorary Member
Posts: 1002
Joined: 18 Aug 2009, 19:19
Spam Prevention: Yes
The drawings are all wonderful. Such talent!!!

Lauren
---
Users browsing this forum: No registered users and 3 guests