Hi all,
Maybe you have seen it. But there is a new German book about Doris.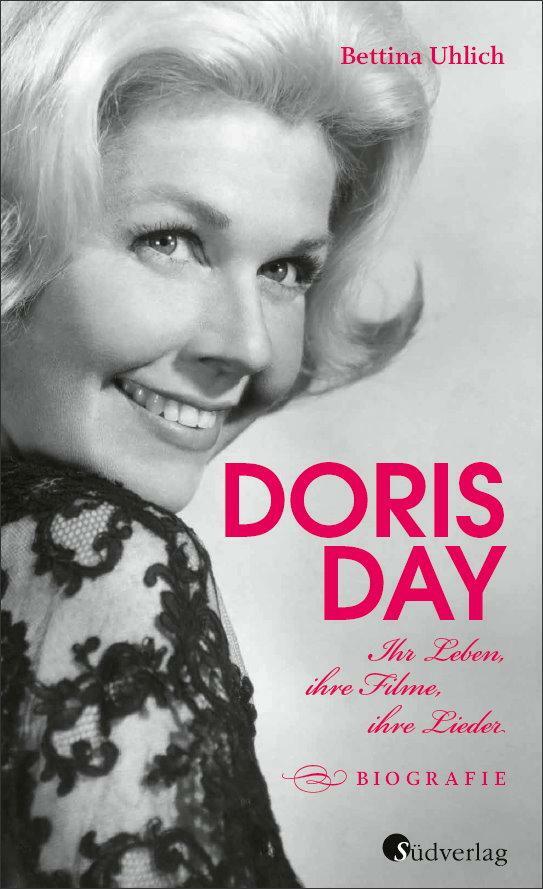 By Bettina Uhlich.
I have only found the German text about the book.
Beschreibung
Die große Doris Day-Biografie
Aus romantischen Filmkomödien wie 'Bettgeflüster' (1959) oder 'Ein Pyjama für zwei' (1961) kennt man sie nur zu gut. Aber Doris Day (1922-2019) ist weit mehr als ein gefeierter Leinwandstar. Wer steckt hinter der vielfach ausgezeichneten Künstlerin, die an der Seite von Hollywood-Größen wie Rock Hudson, James Stewart oder Cary Grant ein Millionenpublikum begeistert
Doris' sehnlicher Wunsch ist es, Tänzerin zu werden. Doch ein Beinbruch in ihrer Jugend lässt diesen Traum platzen. So konzentriert sich die junge Frau auf ihr Gesangstalent, landet bald erste Nummer-eins-Hits, kommt zum Film. Für gut zehn Jahre verkörpert sie in populären Komödien patent-putzige Frauenfiguren. Als das Image der 'Sauberfrau' unglaubwürdig wird, zieht sich Doris aus dem Filmgeschäft zurück. Ihr turbulentes Privatleben - sie ist viermal verheiratet - verläuft wenig sorgenfrei. Erfüllung findet sie in ihrem Engagement für Tiere, wagt als 89-Jährige gar ein musikalisches Comeback: mit grandiosem Erfolg.
Eindringlich beleuchtet die Biografie die große Karriere Doris Days, wirft zudem einen Blick hinter Glanz und Glamour. Das facettenreiche Porträt einer besonderen Frau ...
Leseprobe:
Glanzvoll und turbulent
Informationen über den Autor
Bettina Uhlich, geb. 1966, ist Anglistin und Romanistin und lebt mit ihrer Familie in der Nähe von Kiel. Sie ist ausgewiesene Filmexpertin. Dabei haben es ihr vor allem die platinblonden Leinwandgöttinnen Hollywoods angetan, allen voran Marilyn Monroe und Jean Harlow. Die Filme und Lieder von Doris Day begleiten Bettina Uhlich von Kindheit an, weshalb es ihr ein Herzensanliegen gewesen ist, der Künstlerin eine umfassende Biografie zu widmen.
P